single learning post
Cushing's and Insulin Resistance
Dr. Kellon is the owner of Equine Nutritional Solutions and co-owner of the ECIR group.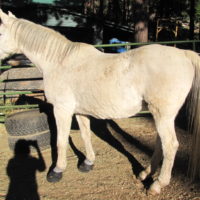 The purpose of this course is to describe the difference between obesity, insulin resistance and Cushing's disease. A section will also be devoted to laminitis. This low pressure course can be taken at your own pace and includes an online group for discussion and support.
Please visit drkellon.com for more details.
Type Elective
With Eleanor M. Kellon, VMD
Where on-line course
Education credit 10 credits
All clinics
All clinics are open to the public.