PHCP Training Program
In addition to the supportive community that Progressive Hoof Care Practitioners provides all of it's members, we offer a training program for members who seek certification as professional hoof care practitioners.
The membership application collects information about your experience, previous training, and goals. This information will help us to place you at the appropriate level. Everyone is welcome and accepted into this training program, even those unsure if their goal to become a professional. There is no time constraint on completing the steps.
This Training Program may be upgraded from time to time to ensure that we can provide the best education for those seeking to become certified hoof care practitioner.
Education credits
At PHCP we encourage our members to continue their education and keep up to date with the latest hoof care practices, before and after certification has been reached. Credit is given for mentorships, clinics, webinars, and media presentations.
Additional guidance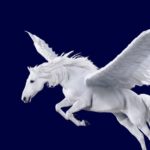 Need some extra guidance to reach your PHCP certification? Check out the Pegasus Program. The Pegasus Program Outline and Pegasus Hand Book will give you all the details. Contact Leslie Carrig to sign up or with questions.
Step 1 – Enrollment
Fill out and submit the PHCP membership registration form and pay the associated fees.
The Enrollment Committee will review your application, conduct a telephone interview with you, and determine where it would be most appropriate for you to enter the training program. For those already working as hoof care providers, you will be asked to do a 1 day mentorship to help us with your placement. A file will be started for each student containing all mentorships and clinics attended, as well as all documentation created, as you progress through the program. You will also receive an invitation to join the PHCP bulletin board, where support and information are shared.
Step 2 – Beginning Clinics
There are three required  clinics in step 2. These clinics may be taken in any order.
Anatomy and Dissection
Booting and Shoe Removal
Introduction to Equine Diet and Lifestyle. This is an online course. Download the PowerPoint or PDF version.
All beginning clinics must be completed before entering Step 4 Independent Study. There will be an entrance exam to Independent Study on materials covered in the beginning clinics.
You may schedule 1 or 2 of your step 3 beginning mentorships before taking the beginning clinics.
Visit the calendar to view dates for upcoming clinics and webinars.
Step 3 – Beginning Mentorship Series
A minimum of three mentorships, one or two days each, with three different PHCP Mentors are required.
One or two of these mentorships may be taken before the step 2 beginning clinics.
Students will choose and contact the Mentors directly to schedule their mentorships as needed.
The typical cost is $150 per day. This charge is set by and paid directly to the mentor.
We recommend that beginners with limited trimming experience schedule at least one, two day mentorship. It takes time to build strength and efficiency trimming. Multi day mentorships will give beginners more opportunity to trim and learn at a slower pace. Many mentors offer special rates for multi day mentorships.
Each mentor will fill out an Mentorship Evaluation form at the end of the mentorship. This will be added to the student's file and they will receive a copy as well.
Topics covered include:
Tool selection, use, and maintenance
Basic trims on live horses
Safe horse handling skills and dealing with common behavior problems
Identifying common hoof problems and recognizing how diet and lifestyle can affect the hoof
To prepare for these mentorships, be sure to study the recommended Distal Limb Anatomy and Hoof Care media, listed on our Resources page.
The final mentor of the Beginning Series will determine the students readiness to advance to Independent Study. The student may be asked to do another mentorship, to work on the skills needed to progress.
Step 4 – Independent Study
Students who have passed their final beginning mentorship will need to pass a written exam before entering Independent Study.
Students entering IS will be considered Student Practitioners and may be advertised on the PHCP website as such.
During Independent Study students will practice their skills and gain experience working on their own horses and building a clientele. They are encouraged to use the PHCP Chat forum to post photos, and discuss any interesting or challenging cases, that they may encounter.
This step should be sufficiently long enough for the student to gain experience in the real world and work on a variety of horses. The suggested Independent Study period will vary widely, depending on the student's previous experience and progress.
Students are required to do two mentorships during Independent Study. One may be with a mentor they previously worked with and one must be with a mentor they have not worked with before.
The first mentorship may take place anytime during Independent Study and the 2nd mentorship should be scheduled when the student feels ready to advance to step 5.
A IS Progress Report  will be submitted after the completion of each mentorship, by the student.
With the approval of the 2nd mentor, the student may submit their IS Media Presentation to the Evaluation Committee. This presentation is designed to prepare the student for the Final Media Presentation.
Once the committee is satisfied with the presentation the student will receive a summery of constructive comments, and move on to the step 5 Advanced Mentorships.
Student Practitioners who have passed their IS Media Presentation will be considered Advanced Student Practitioner and will be designated as such on the website.
Important: Student Practitioners and Advanced Student Practitioners who choose to be advertised on the PHCP website, are required to complete one mentorship or submit a media presentation annually to maintain their listing. The media presentation will follow the guidelines for the Independent Study Media Presentation. It will not be judged in a pass/fail capacity, but the student will receive in-depth feedback in the form of written summaries by Evaluation Committee members. Media Presentations may be submitted for three years in leu of a mentorship. After three years a mentorship is required to remain advertised.
Step 5 – Advanced Mentorship Series
A minimum of three mentorships are required.
Students will contact each mentor directly to schedule mentorships as needed.
The typical cost is $150 per day. This charge is set by and paid directly to the mentor.
One mentorship may be with a previous Mentor. The final mentorship in this series must be with a mentor the student has not worked with before.
Students will choose and contact their Mentors directly to schedule mentorships as needed.
These mentorships will include trimming on a variety of horses. The purpose of the advanced mentorships is to further improve the student's skills, work more in-depth with pathologies and other areas of special interest. These mentorships will prepare the student to become a polished professional and to pass the PHCP certification.
The final mentor will determine the students readiness to complete the program. With their approval the student may post the step 7 Final Media Presentation. This mentor may recommend an additional mentorship before step 7, if they feel the student would benefit from it.
The Final Media Presentation must be posted within 0ne year of the final mentorship. If this deadline is missed the student will be asked to do another mentorship.
Step 7 – Final Media Presentation
Once approval has been given by the students final step 5 mentor, they may submit their Final Media Presentation.  This must be posted within one year of the final mentorship or another mentorship will be required.
In addition to a maintenance trim, it will include a progressive case study on a horse with hoof pathology. This will take several months to complete so each student should plan in advance, documenting several potential subjects along the way.
This presentation will be posted for the Evaluation Committee to critique. Mentorship Evaluation forms, Progress Reports, and all other documentation in the students file, will be reviewed and considered in the decision of the Evaluation Committee as well..
Once the student has passed the Evaluation Committee they will receive a summery of constructive comments on their media presentation and they will become a PHCP Certified Practitioner.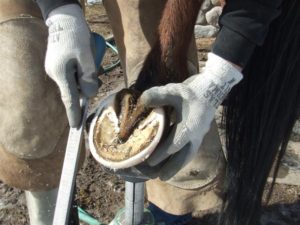 Training Program Documents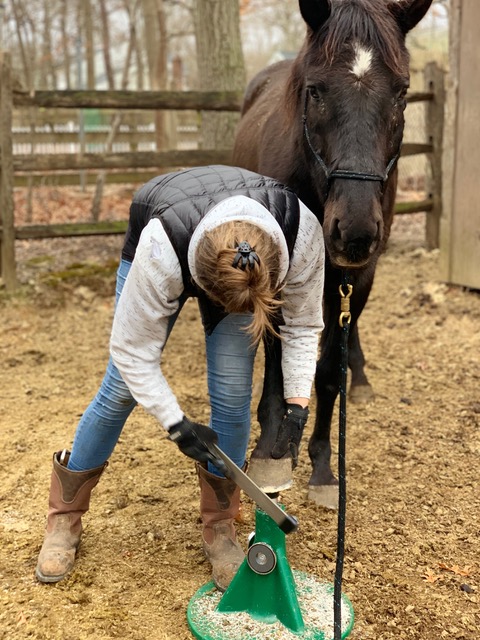 Downloads
Beginning Diet: Lifestyle Power Point
Making the Most of Your Mentorship
Independent Study Progress Report
Good Hoof Photos and How to Take Them
Step 4 Independent Study Media Presentation Guidelines
Step 7 Final Media Presentation Guidelines
Smugmug Upload and Edit Instructions
Ride-along with a Professional/Clinic summary sample