tabbed child pages, columns
PHCP Conference
Save the dates – October 7-10, 2021
Crowne Plaza Denver Airport Convention Center, Denver, Colorado
The planning has begun, so get this on your calendar.

If you've attended a PHCP conference in the past, you know they are a great place to further your education as well as reconnect with old friends and meet new folks in the industry.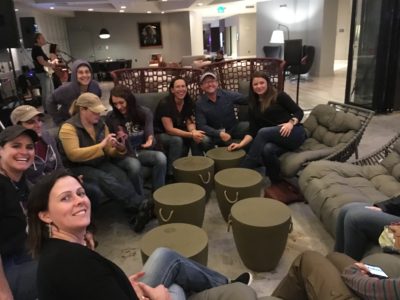 tabbed child pages, columns
Robert M. Bowker, VMD, PhD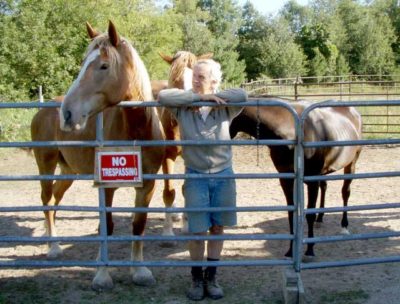 Robert M. Bowker, VMD, PhD is professor emeritus of Neurobiology and Anatomy at the Pathobiology and Diagnostic Investigation Department at Michigan State University. As a research scientist and educator, Dr. Bowker has made significant contribution to understanding the dynamic and functional architecture of the equine foot, exploring areas not previously considered. He is an internationally recognized author, lecturer, and teacher with an extensive publication list of more than 150 publications.
In 2008, Dr. Bowker established the Michigan Equine Podiatry and Laminitis Research Center, where he continues to pursue collaborative research programs with experts from around the globe.
Carol Layton B.Sc M.Ed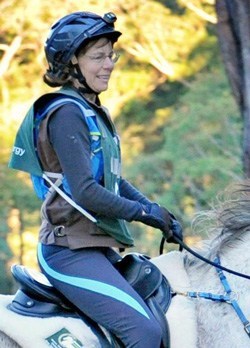 Carol Layton B.Sc M.Ed of Balanced Equine is an independent equine nutritionist with a science background and a passion for the optimal feeding of horses based on scientific research. In 2008, Carol enrolled in equine nutrition courses provided by Dr Eleanor Kellon VMD and has been a tutor for students in NRC Plus since 2009. Carol is currently a lecturer in Equine Nutrition for the nationally recognised Certificate of Equine Hoof Care Practitioner course (ACEHP) in Australia. Carol is passionate about teaching and sharing her knowledge of equine nutrition to make it easier and simpler for horse owners. So far she has been a speaker at a number of conferences in Australia, the Functional Hoof conferences in 2011 and 2014 and more recently the 2018 Bowker Conference in Australia. In 2012 Carol presented at the World Hoof Care Conference in Prague, Czech Republic and the Pacific Hoof Care Practitioners Conference in San Diego in 2016, and the 2017 NO Laminitis Conference in Tucson, Arizona USA.
Carol has had horses most of her life and in the last 19 years has been a keen competitor in endurance riding. Her own endurance horse, Omani Mr Sqiggle was a 2009 Australian National Points and Distance horse. Together they have completed at top levels, including the 400 km marathon, Shahzada, NSW State Championship rides and the national championship, the 160 km Tom Quilty.
Monique Craig of EponaMind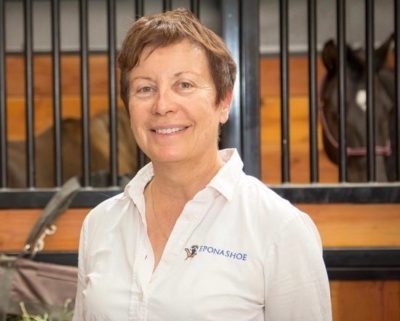 Monique Craig has a degree in computer science engineering with a minor in mathematics and physics. She was aiming at a PhD in computational linguistics at Stanford, when she purchased her Holsteiner stallion – Smirnoff. His chronic hoof problems made her take a very different direction in her career. She became a professional farrier and concurrently developed the software Metron with her husband John Craig.  A few years later she invented the EponaShoe. Monique has spent many years researching, trimming and shoeing the hoof — as well as riding and training. Her research has been presented at several veterinary and farrier conferences and in various publications.  She  recently published a book: A Modern Look at… The Hoof.  She gives lectures in the USA and internationally. She has been a visiting scholar at CalPoly San Luis Obispo for the past eight years where she lectures in a biomechanics course for  pre-veterinarian students.
Monique and her husband Dan Craig are owners of EponaMind, Technology Devoted to the Horse.
Check back as more speakers are added.