PHCP 2024 conference
October 3-6, 2024 / The Crowne Plaza Chicago O'Hare Hotel & Conference Center, Rosemont, Illinois
If you've attended a PHCP conference in the past, you know they are a great place to further your education as well as reconnect with old friends and meet new folks in the industry. We are looking forward to seeing you all again in person and to meeting some of our new members.
PHCP Conference attendance is worth 25 education and continuing education credits.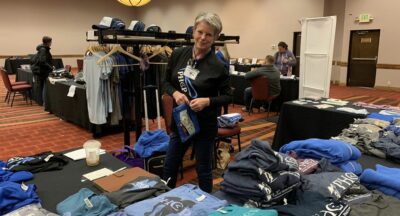 Header photo © Acton Crawford on Unsplash / Conference photos © Dana Whittle / vizou.com
Presenters from our 2022 conference
Monique Craig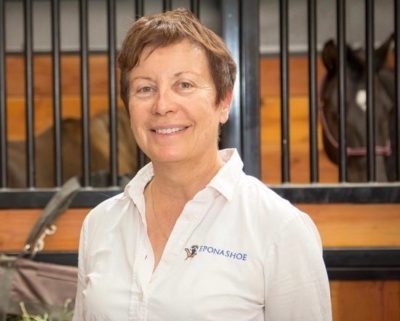 Monique Craig has a degree in computer science engineering with a minor in mathematics and physics. She was aiming at a PhD in computational linguistics at Stanford, when she purchased her Holsteiner stallion – Smirnoff. His chronic hoof problems made her take a very different direction in her career. She became a professional farrier and concurrently developed the software Metron with her husband John Craig.  A few years later she invented the EponaShoe. Monique has spent many years researching, trimming and shoeing the hoof — as well as riding and training. Her research has been presented at several veterinary and farrier conferences and in various publications.  She recently published a book: A Modern Look at… The Hoof.  She gives lectures in the USA and internationally. She has been a visiting scholar at CalPoly San Luis Obispo for the past eight years where she lectures in a biomechanics course for  pre-veterinarian students.
Monique and her husband Dan Craig are owners of EponaMind, Technology Devoted to the Horse.
Ross Keller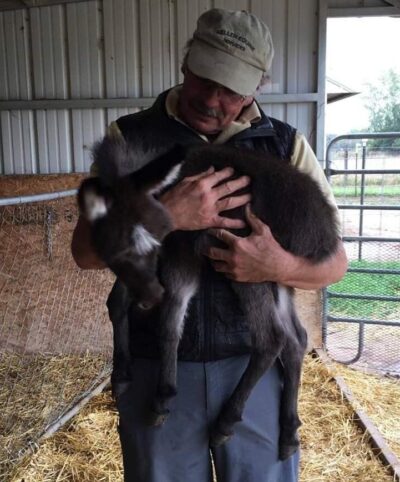 Ross Keller is a full time farrier and hoof care educator.  Passionate about longears and recognizing a critical need for compassionate handling, Ross chose to specialize in donkey and mule hoof care, built upon his decades of donkey training experience.  He is certified by the Equine Lameness Prevention Organization (E.L.P.O.) and is an instructor at that organization's clinics and farrier school.  Ross has developed hoof trimming protocols and procedures specific to the donkey and regularly provides corrective and rehabilitative hoof care.  In addition to teaching the technical aspects of donkey hoof care, Ross also places significant emphasis of teaching about donkey behavior, behavior modification (gentling), and appropriate handling techniques.
Ross and Kay Keller own The Two Sweet, Ltd., d/b/a Keller Equine Services
in Parker, Colorado.
Lisa Lancaster, DVM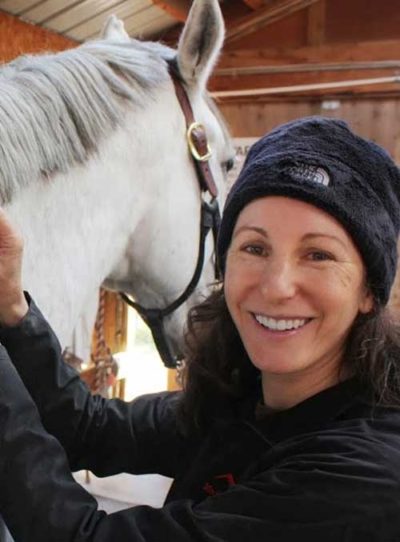 Like many young girls who love horses, I planned on becoming a veterinarian since childhood. Growing up, I always felt at home when riding… my view of the world framed by a horse's ears. Becoming a farrier, however, was not a vision I had for myself until I finished shoeing school, when I found myself equally at home riding horses or working on their feet. When I attended horse shoeing school with the simple goal of providing basic hoof care to my own horses, I did not realize I would end up first working as a farrier, and later developing an academic interest in horse foot science.
My fascination with all things hoof related led me to choose Michigan State University for veterinary school, so I could work in the Equine Foot Lab with Bob Bowker. After vet school, I became certified in acupuncture at the Medical Acupuncture for Veterinarians course at Colorado State University. Today I combine my interests with a focus on treating laminitis and studying the science of acupuncture and the equine foot.
I spent so many years benefiting from what horses offer to humans that I am happy to finally offer something to help these amazing animals. I am dedicated to helping owners make good hoof and horse care decisions. I am grateful to be involved in teaching and research. And I love sharing what I learn about acupuncture, horse, and hoof science with my colleagues and clients!
Dr. Lancaster is the owner of Lancaster Veterinary Services  Acupuncture, Chiropractics, and Rehab.
Carol Layton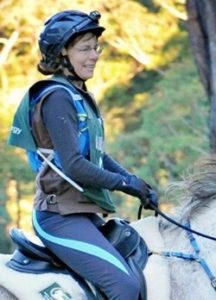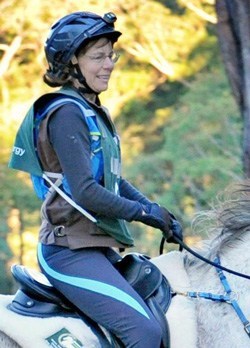 Carol Layton, B.Sc M.Ed, of Balanced Equine is an independent equine nutritionist with a science background and a passion for the optimal feeding of horses based on scientific research. In 2008, Carol enrolled in equine nutrition courses provided by Dr Eleanor Kellon VMD and has been a tutor for students in NRC Plus since 2009. Carol is currently a lecturer in Equine Nutrition for the nationally recognised Certificate of Equine Hoof Care Practitioner course (ACEHP) in Australia. Carol is passionate about teaching and sharing her knowledge of equine nutrition to make it easier and simpler for horse owners. So far she has been a speaker at a number of conferences in Australia, the Functional Hoof conferences in 2011 and 2014 and more recently the 2018 Bowker Conference in Australia. In 2012 Carol presented at the World Hoof Care Conference in Prague, Czech Republic and the Pacific Hoof Care Practitioners Conference in San Diego in 2016, and the 2017 NO Laminitis Conference in Tucson, Arizona USA.
Carol has had horses most of her life and in the last 19 years has been a keen competitor in endurance riding. Her own endurance horse, Omani Mr Sqiggle was a 2009 Australian National Points and Distance horse. Together they have completed at top levels, including the 400 km marathon, Shahzada, NSW State Championship rides and the national championship, the 160 km Tom Quilty.
James Shaw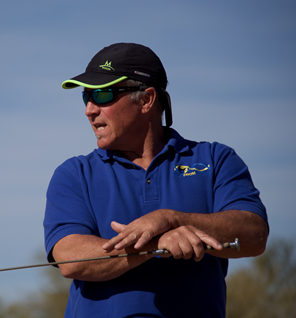 By the time he was just 30 James suffered from knee injuries and chronic lower back pain as a result of 15 years of intense practice and training in Kung Fu. Determined to avoid surgery James learned how to heal his body through the Internal Healing Arts of Ba Gua, Tai Chi, Qi Gong and Laing Gong and how to prevent re-injury by using his body in a completely different way that aligns with the forces of nature.
James realized that the way we use our bodies in general is inefficient and out of alignment with nature. Anything that goes against nature will eventually wear out and this was accelerated in his life by excessive training but James noticed the same parallels of wear and tear in the hips, knees and lower backs of riders and hoof care practitioners alike.
This put James on a 25 year journey that has led to some profound and paradigm shifting discoveries. James has discovered that horses mirror their riders in ways we are not even aware of and many issues that show up in the hoof can be traced back to compensations by the horse to their rider's imbalance, this interferes with the natural flow of force through the bones, which end up in the hoof. James will impart what he has discovered that can help your bodies longevity as a hoof trimmer AND understand the root cause of common hoof issues that are usually accepted as conformational or unavoidable.
James and his wife Gillian are the owners of Ride From Within.
Tomas G. Teskey, DVM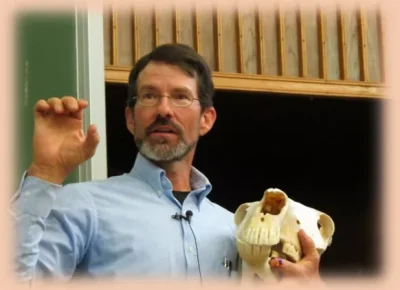 Dr. Tomas Teskey is a human, native to Arizona and the second oldest of five siblings in a six-generation ranching family. He received a Bachelor's degree in Botany from Northern Arizona University in 1991, and Doctor of Veterinary Medicine degree from Colorado State University in 1995. He has practiced large animal medicine and surgery in Arizona since graduation, with the majority of his work focusing on horses.
Taking a special interest in equine podiatry since 2001, he became a passionate supporter or the barefoot performance horse, and published "The Unfettered Foot, A Paradigm Change for Equine Podiatry", in the Journal of Equine Veterinary Science in February, 2005. This sparked greater attention, discussion and interest within the veterinary community about the benefits of a more holistic and natural approach to hoof care versus the more antagonistic approaches of conventional farriery. Numerous other articles have continued to explore these not-so-new ideas.
​Dr. Teskey originally learned to shoe horses as part of normal ranching duties and conventional veterinary care, and now focuses on developing equine management programs that nurture a happy human-horse partnership.
​Applying the principles of holistic hoof care to his horses, he has learned valuable, on the ground lessons from the horses themselves, which now enjoy greater soundness and vitality, working in the same rough Western terrain as previous generations.
With superior health and soundness as a goal, he is a leading veterinary authority on the equine hoof and barefoot performance horse, is dedicated to continued research in hoof care, and is happiest supporting horse owners in their efforts to achieve honest soundness by holding lectures and workshops on horse and hoof care worldwide.
He lives on the family ranch in Arizona with his wife, Csenge, and four children. You can purchase his book, Insight to Equus, on his website.