tabbed child pages, columns
PHCP Conference
Due to ongoing concerns with the pandemic the conference has been rescheduled for October 7 – 10, 2022.
Crowne Plaza Denver Airport Convention Center, Denver, Colorado
The planning has begun, so get this on your calendar.

If you've attended a PHCP conference in the past, you know they are a great place to further your education as well as reconnect with old friends and meet new folks in the industry.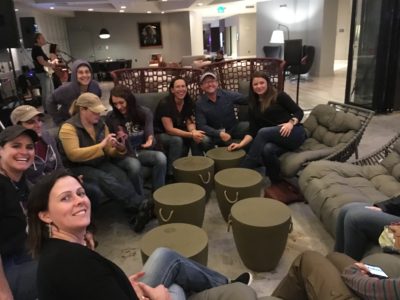 tabbed child pages, columns
Robert M. Bowker, VMD, PhD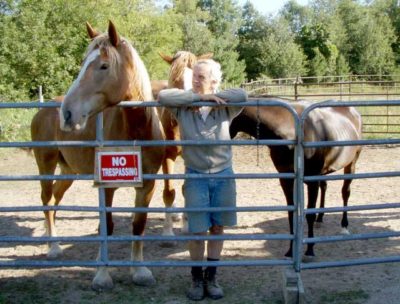 Robert M. Bowker, VMD, PhD is a professor emeritus of Neurobiology and Anatomy at the Pathobiology and Diagnostic Investigation Department at Michigan State University. As a research scientist and educator, Dr. Bowker has made significant contribution to understanding the dynamic and functional architecture of the equine foot, exploring areas not previously considered. He is an internationally recognized author, lecturer, and teacher with an extensive publication list of more than 150 publications.
In 2008, Dr. Bowker established the Michigan Equine Podiatry and Laminitis Research Center, where he continues to pursue collaborative research programs with experts from around the globe.
Monique Craig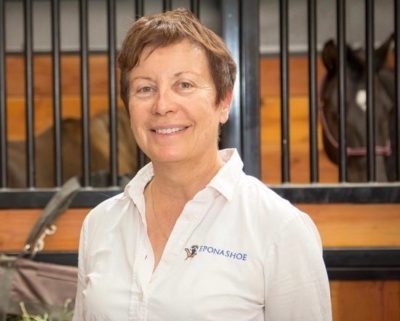 Monique Craig has a degree in computer science engineering with a minor in mathematics and physics. She was aiming at a PhD in computational linguistics at Stanford, when she purchased her Holsteiner stallion – Smirnoff. His chronic hoof problems made her take a very different direction in her career. She became a professional farrier and concurrently developed the software Metron with her husband John Craig.  A few years later she invented the EponaShoe. Monique has spent many years researching, trimming and shoeing the hoof — as well as riding and training. Her research has been presented at several veterinary and farrier conferences and in various publications.  She recently published a book: A Modern Look at… The Hoof.  She gives lectures in the USA and internationally. She has been a visiting scholar at CalPoly San Luis Obispo for the past eight years where she lectures in a biomechanics course for  pre-veterinarian students.
Monique and her husband Dan Craig are owners of EponaMind, Technology Devoted to the Horse.
Dr. Lisa Lancaster, DVM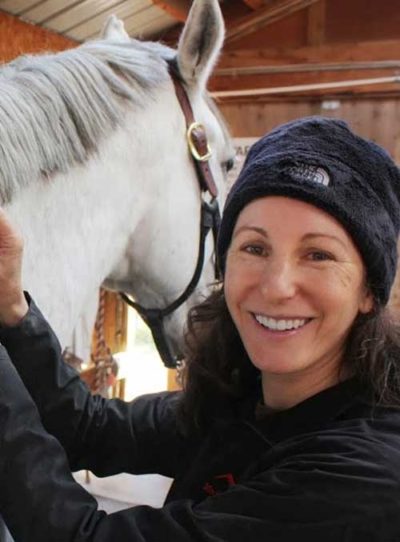 Like many young girls who love horses, I planned on becoming a veterinarian since childhood. Growing up, I always felt at home when riding… my view of the world framed by a horse's ears. Becoming a farrier, however, was not a vision I had for myself until I finished shoeing school, when I found myself equally at home riding horses or working on their feet. When I attended horse shoeing school with the simple goal of providing basic hoof care to my own horses, I did not realize I would end up first working as a farrier, and later developing an academic interest in horse foot science.
My fascination with all things hoof related led me to choose Michigan State University for veterinary school, so I could work in the Equine Foot Lab with Bob Bowker. After vet school, I became certified in acupuncture at the Medical Acupuncture for Veterinarians course at Colorado State University. Today I combine my interests with a focus on treating laminitis and studying the science of acupuncture and the equine foot.
I spent so many years benefiting from what horses offer to humans that I am happy to finally offer something to help these amazing animals. I am dedicated to helping owners make good hoof and horse care decisions. I am grateful to be involved in teaching and research. And I love sharing what I learn about acupuncture, horse, and hoof science with my colleagues and clients!
Dr. Lancaster is the owner of Lancaster Veterinary Services  Acupuncture, Chiropractics, and Laser Therapy and Lancaster Equine  Veterinary Acupuncture and Hoof Science.
Paige Poss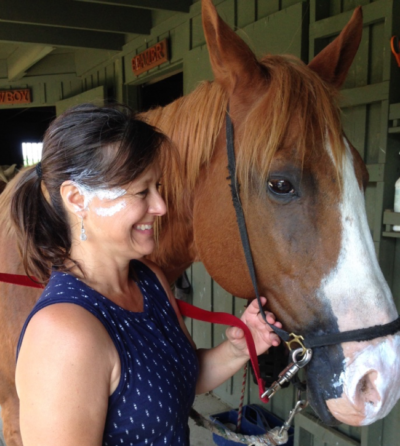 Paige Poss has dissected hundreds of lower legs and quite a few whole horses. Her passion lies in creating images that teach and using easy to understand analogies to explain complex concepts. Paige is dedicated to learning and to sharing her knowledge. She is a member of  Progressive Hoof Care Practitioners and the American Association of Professional Farriers. Paige has taught trimming techniques and anatomy around the country and internationally, including recent trips to the England and Scotland. Paige currently lives and works in Arizona.
Paige is a Mentor and Clinician in the PHCP training program and the co-owner of Anatomy of the Equine.
Phil Ratliff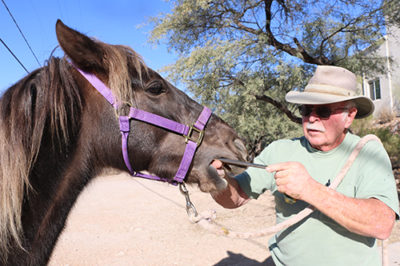 A graduate of the Academy of Equine Dentistry in Idaho, Phil Ratliff, C/EQD, C/AWHD, continued his education at the Advanced Whole Horse Dentistry Learning Center. He maintains a busy practice that spans Arizona, New Mexico, Colorado and California as well as periodically scheduled trips to regions in the east and midwest.
Phil takes the time to educate his clients as well as to the importance of a balanced, whole horse approach to equine dentistry. A superb horseman, Phil has the ability to quickly forge a trusting and co-operative relationship with his patients, making for a comfortable and relaxed dentistry experience.
Results are the measure of the man; profound results that are achieved again and again, across breeds, across ages, across disciplines. Phil works with top performance horses including dressage, hunter jumpers, racing, reining, cow horses, cutters and more consistently improving performance, attitude and well being.
Phil is the owner of Rite Bite Equine Dentistry
James Shaw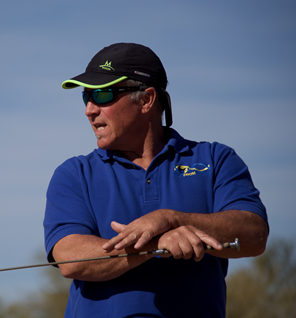 By the time he was just 30 James suffered from knee injuries and chronic lower back pain. Determined to avoid surgery James learned how to heal his body through the healing arts of Ba Gua, Tai Chi, Qi Gong and Laing Gong and how to prevent re-injury by using his body in a completely different way.
In 1996 James met a teacher that would change his life forever. Wen Mei Yu, a 68 year old petite Chinese woman showed him that no matter how fit, strong and well trained he was, none of that mattered if the body was out of balance and the mind is run by the ego. At the peak of his physical fitness and training in Kung Fu, this small and apparently frail woman put him on the floor effortlessly.
James understands the same principles which allowed Wen Mei Yu to topple him effortlessly can be applied to horse and rider, which has been the main focus of his work. These principals may also be applied to every other practice, including the physical task of working on equine hooves. James loves to share his deep knowledge of the mind and body, and how to move in balance with an ease that doesn't require strength and leverage.
James is the owner of Ride From Within.
Check back as more presenters are added.