directory page
single directory profile view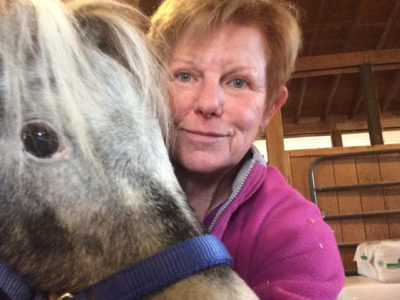 Region
Location: Cody, WY (US)
Serving: WY
Contact
mmillerdaniels@suddenlink.net
307-587-5104
Marie Daniels
★
Mentor
I joined PHCP shortly after being certified by AHA, and enjoyed building my busy Hoofcare practice in central Louisiana.  For over a decade I specialized in empowering horse owners by teaching them how to better care for their horses hoof and nutritional needs.  I love teaching beginners!
Now that my husband and I have retired to Northwestern Wyoming, my focus has shifted even more towards teaching.  While I am not taking new clients, I am available for clinics, emergency consultation and for hips.
Students wishing to do a mentorship can contact me here: mmillerdaniels@yahoo.com. hips are $150.00 per day, or $200.00 per day for students wishing to stay overnight in our lovely riverside guesthouse.  My "herd" consists of TWHs, an Andalusian and a Mini….so there is a lot of hoof variety.