directory page
single directory profile view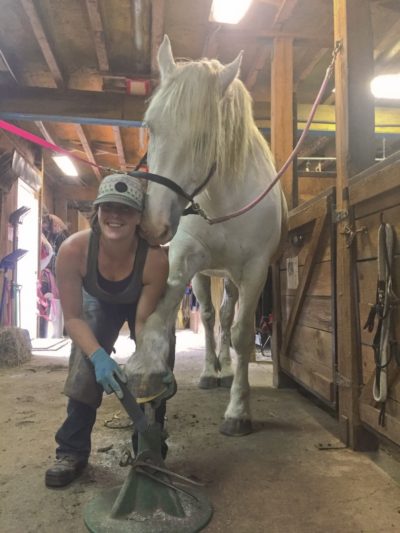 Website
Region
Location: Rigaud, QC (CA)
Serving: QC
Contact
maia_chaput@hotmail.com
579-490-4904
Maia Chaput
★★
Practitioner
Area served: Mainly the St-Lazare/Rigaud area in the province of Quebec, but I do travel to other areas in western Quebec and eastern Ontario, Canada, and am willing to travel further for urgent/rehab cases, conferences, and clinics.
Profile:
Trimming since 2011, my clientele is a mix of healthy maintenance trims, rehabilitation cases, and performance horses.
I also have a passion for educating horse owners. My goal is to raise the standard of equine care by teaching preventative and proactive strategies for strong healthy hooves, optimal  biomechanics, and the use of boots and composite shoes as alternatives to metal shoeing.
The best way to reach me is by text message or email.