default page
Mission
An educational foundation for hoof care professionals and horse owners.
Our mission
Progressive Hoof Care Practitioners is a 501 (c) (3) non-profit organization whose mission is to provide a supportive network and educational foundation for hoof care professionals and horse owners based on a holistic and progressive approach to equine hoof care.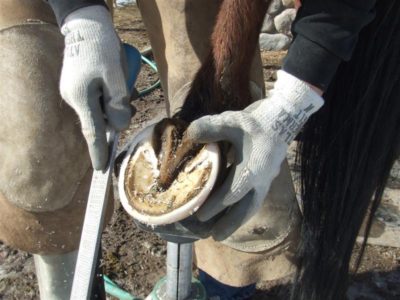 Our origins
PHCP was founded on March 2, 2008, during a meeting of dedicated hoof care professionals in Sacramento, CA. Founding members recognized the need for a quality, yet affordable education program for upcoming hoof care providers as well as a supportive community for established professionals.
Our members
The PHCP membership is composed of individuals from diverse backgrounds. Many members and students have had successful careers in other fields, bringing diverse life experiences to our work with horses. The collective experience of PHCP practitioners represent many years of experience on thousands of hooves under every imaginable condition. Anyone wishing to become a member please visit our members page. We welcome everyone in the organization, whether you are looking for certification or just support.
Our training
Progressive Hoof Care Practitioners has developed a solid training program based on non invasive trimming methods and the latest research in hoof health. The PHCP Chat group and private Facebook group provide forums where students and practitioners can ask questions and share information on any topic pertaining to equine health and well being. Continuing education and professional growth is at the heart of the PHCP organization. Exploration of new ideas and approaches to holistic hoof care are strongly encouraged. Training takes place across the United States and in some parts of Canada.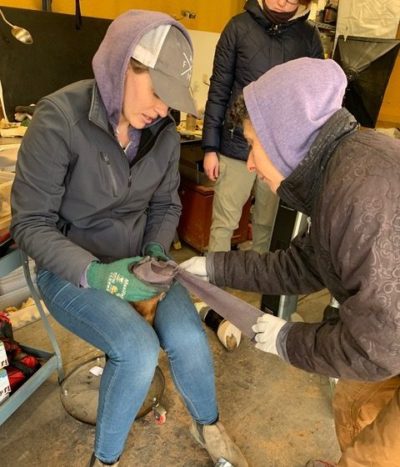 Scholarship fund
In addition to – or in lieu of – joining PHCP, we welcome donations to our Education Scholarship Fund. You can set the desired amount after clicking the link below. If you'd prefer to donate by check, please mail to Progressive Hoof Care Practitioners, 17007 North Triple Butte Circle, Colbert, WA 99005.