single default post
Whole Horse Media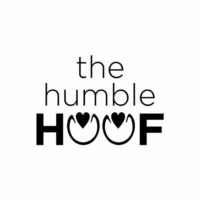 The Humble Hoof podcast
Alicia Harlov, owner of The Humble Hoof, is a PHCP member and certified practitioner serving the north shore of Massachusetts and surrounding region. She loves to educate horse owners on how to grow the healthiest hoof possible and believes that getting a horse sound is often a matter of finding the right piece to the puzzle. She is on a never-ending journey to educate herself and add as many tools as she can to her work. You can join her on that journey by listening here or subscribing to The Humble Hoof podcast, available on popular podcast platforms (Apple, Google, Spotify, Deezer, etc.).
This on-line course is the prerequisite whole horse anatomy class for Equinology's Body Worker studies. Even if you never plan to become a body worker, knowing the anatomy of the horse is extremely valuable to your work as a hoof care provider and as a horse owner.
This on-line publication created by Eleanor Kellon VMD is full of information on many subjects related to equine care. Subscribers may ask questions on the Horse's Mouth forum and suggest topics for upcoming issues.
The Horse's Pain Free Back and Saddler Fit Book
This comprehensive book written by Joyce Harmon, DVM, MRCVS will teach you how to evaluate the fit of your saddle. If you are shopping for a new saddle you will want to read this book first .There is a western version of this book available too.