Conference Success
The PHCP 2022 conference in Denver was a great success. We missed those of you unable to attend and hope to see you at the next one in 2024. We have begun the planning!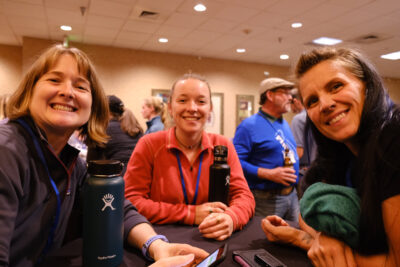 Check out the Denver 2022 gallery for photos from the conference.
password: BareHoofView
If you have a few great photos to share please feel free to add them at this special link.
Welcome to our new PHCP President
In case you haven't heard, we have a new PHCP President. Christina Krueger was voted in by the Board of Directors at our annual meeting in Denver. Christina comes with passion, energy, and new ideas to take PHCP to the next level. Leslie Carrig will be working alongside Christina as the outgoing President and new Dean of Students, thru the coming year. New officers on the board include Ruthie Thompson-Klein as Secretary and Marie Daniels as Treasurer.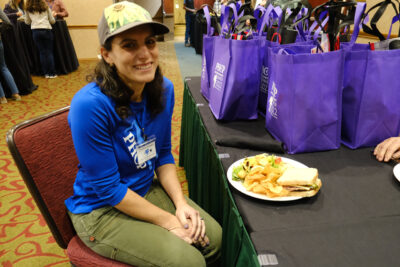 Get Social with PHCP
Join our Members Only Facebook Group https://www.facebook.com/groups/phcpmembersonly
Like our Facebook page https://www.facebook.com/progressivehoof
Follow our Instagram https://www.instagram.com/progressivehoofcare/
The Store is open
Check out the PHCP Store for a new selection of logo merchandise.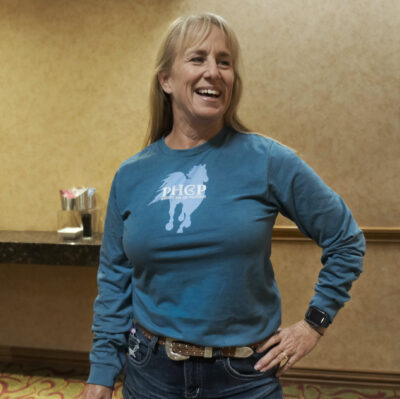 Free Trim for Life recording
If you missed the free Trim for Life webinar with James Shaw you can view the recording at this link.
He will also be running a 4 part online Trim for Life course which starts Oct. 30.
November Social Zoom
On Tuesday November 1 we will be discussing slow feeders.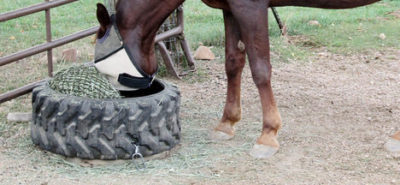 All zooms start at 5:00pm Pacific, 6:00pm Mountain, 7:00pm Central, 8:00pm Eastern, on the first Tuesday of the month.
The Link below remains the same for all future Zooms and is stored at the top of the Chat forum. Bookmark it for ease of access.
https://zoom.us/j/94940889156?pwd=MjExZFkyK3BvMExueVFXTzhtcVBmUT09
To dial in, find your local number here.  https://zoom.us/u/aeD9HyUlJe