Happy New Year!
And so long to 2020

PHCP members,
It's been a difficult year in so many ways. Here at PHCP we feel blessed to have such a positive group of individuals focused on educating and being educated in the care of our equine friends. Some of our students have been fortunate enough to attend hands-on clinics and mentorships. Others have made due with virtual support such as the forum, media presentations, webinars, and through email or phone calls to mentors. We appreciate your patience and look forward to a time when everyone can travel safely and pursue their education to the fullest.
Looking ahead to 2021
Despite the disruptions of the pandemic, PHCP has seen its largest growth ever, this past year. We are starting the new year with 256 members. With this strong support comes financial stability. We have worked hard as a team to develop plans to give back and support our students financially as they move through the training program. 
Many of you took advantage of the reduced webinar rates during the past year and those will continue. In 2020 we also offered one free mentorship at the Independent Study level and one at the Advanced level. This will also remain in place and as travel becomes safe again we hope more students will benefit.
New in 2021 are subsidized mentorships. Our Mentors give selflessly of their time and energy during their busy working lives. We are giving them a small raise in recognition of their value to our training program and at the same time reducing the cost of a mentorship for our students. Students will now pay their Mentor $100 per day (instead of $150) and PHCP will subsidize that with a $75 payment to the Mentor. 
We have also added a Traveling Mentor program. PHCP will pay expenses for Mentors able to travel to an area to work with students on their own client horses. For more details on these additions go to the Education Benefits post, pinned at the top of the Chat forum.
A newly formed Scholarship Committee, chaired by Ruthie TK, will be developing scholarship opportunities for members. We will keep you updated as these become available.
The PHCP Conference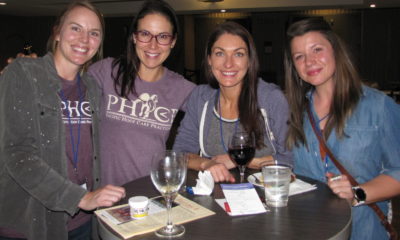 We are still working hard on plans for the 2021 conference next October and keeping the member attendance fee low is a priority. In June we will reassess issues of safety, as related to the pandemic, and make a decision to move forward or postpone it for a safer time. The conferences are an important place for socialization and comradely in a field that can be isolating at times. We will give you plenty of time to make your travel plans. You can check out the presenters on our Conference page.
Keep checking the Calendar for scheduled webinars and clinics. Coming this winter we will offer a new Reading Radiographs webinar, Carol Layton will be back with up to date nutrition in The Smart Way to Feed Horses, and the Education Committee is working on several other webinars to get you through what we hope is the home stretch of Covid.
Be happy, be safe, and thank you for your dedication.