directory page
single directory profile view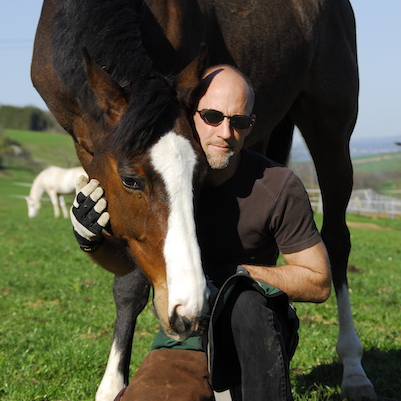 Website
http://www.equinehoofcare.ch/en/
Region
Location: Basel, BL (CH)
Serving: EU
Contact
Bob Childs
. . .
Practitioner
I am an American living in Switzerland trimming professionally since 2010.
I was originally certified by the Equine Sciences Academy before becoming a certified professional member of the America Hoof Association and most recently joining the PHCP.
In Switzerland, I am a member of the Schweizerischer Hufpflege Verband and completed additional state requirements to obtain an unrestricted license to practice in Baselland and surrounding cantons. I am also an Easycare dealer.
Areas of special interest to me are equine nutrition, nutrition as therapy, Cushings/IR, hoof pathology and founder rehabilitation.
I love my job and enjoy working with my clients to improve the health and quality of life of their horses.
I periodically take new clients. The best way to contact me is through my website (in German and English).