single learning post
Free EponaMind Metron-Hoof webinar
Times are listed in Denver time zone – use the converter to find your local time
Visit the webinar instruction page for more info.
Webinar recordings will be made available for 2 weeks following the session.

The recording is available HERE until April 30th
EponaMind will share their Metron-Hoof software with us in this free webinar.
Metron-Hoof software is an image-based system using photographs to keep track of the horse's hoof. It is a subset of the full veterinary product, Metron-DVM, and can be used by hoof care practitioners.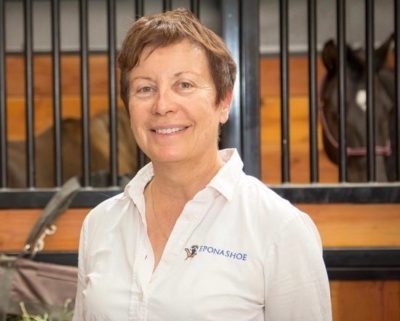 Monique Craig has a degree in computer science engineering with a minor in mathematics and physics. She was aiming at a PhD in computational linguistics at Stanford, when she purchased her Holsteiner stallion – Smirnoff. His chronic hoof problems made her take a very different direction in her career. She became a professional farrier and concurrently developed the software Metron with her husband John Craig.  A few years later she invented the EponaShoe. Monique has spent many years researching, trimming and shoeing the hoof — as well as riding and training. Her research has been presented at several veterinary and farrier conferences and in various publications.  She  recently published a book: A Modern Look at… The Hoof.  She gives lectures in the USA and internationally. She has been a visiting scholar at CalPoly San Luis Obispo for the past eight years where she lectures in a biomechanics course for  pre-veterinarian students.
Signup
Did you miss this webinar? You can watch the recording HERE anytime in the next 2 weeks.
Type Webinar
With Monique Craig
Where on-line
When April 9, 2020 / 6:00 pm (Denver)
All clinics
All clinics are open to the public.