single learning post
Free Cavallo Hoof Boot webinar
Times are listed in Denver time zone – use the converter to find your local time
Visit the webinar instruction page for more info.
Webinar recordings will be made available for 2 weeks following the session.
The recording is available HERE until April 20th
Learn all about the Cavallo products in this interactive webinar
Carole Herder and Greg Giles run Cavallo Horse & Rider from their home in BC, Canada. They will be sharing their hoof boots and other products with us. Learn about the different options, fitting and use tips, and how these boots can fit into your hoof care practice.
Carole Herder, President of Cavallo Horse & Rider Inc grew up in Edmonton, Canada. She was educated and started her own business at an early age, but city life wasn't for her. As soon as she was able, she moved to the country and got involved with horses. She started Cavallo in 1993 and is firm in her belief that Cavallo Hoof Boots are the best alternative to the archaic tradition of nailing metal into horses' feet.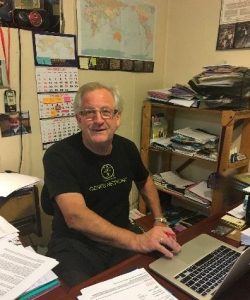 Cavallo CEO, Greg Giles, moved from Australia to join The Cavallo Team. His history and years of experience in design, production and the business of footwear taught him that exceptionally high quality is imperative to longevity and customer satisfaction. His standards are uncompromising. In 1999, as Managing Director of Old Macs, Greg began his hoof boot education by developing and delivering Old Mac Boots to the equine industry. In 2006 Greg delivered his wealth of sourcing, manufacturing, commerce and marketing prowess to further expand both the Cavallo Products and the Cavallo Brand.
Signup
Did you miss this webinar? You can watch the recording HERE anytime in the next 2 weeks.
Type Webinar
With Carole Herder & Greg Giles
Where on-line
When April 5, 2020 / 6:00 pm (Denver)
All clinics
All clinics are open to the public.