single learning post
Hoof Protection Class
Ida Hammer of  Whole Horse Trimming presents this 3 day clinic
Day 1 fulfills the beginning hoof boot and shoe removal requirement for PHCP students.
Some subjects covered include choosing the right boot for the job from a variety of boots, fitting, modifications, padding techniques, and shoe removal.
Day 2 includes working with Equicast, dental impression material, epoxies, glues, pour ins,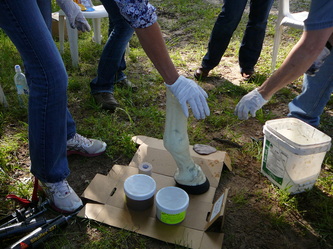 shimming, Hoof Armor, and thinking outside the box.
Day 3 includes modifying, applying and removing glue on boots and shoes, becoming a dealer and more.
Days 2 and 3 count as Elective and CE credit for PHCP students. Each day is worth 8 credits.
Signup
Attendance fee is $225 per day or $600 for all 3 days
Visit Whole Horse Trimming to register
Contact Ida Hammer for more information
If travel and social interactions are not advisable at the time of the clinic, due to COVID-19, all payments will be refunded.  Your safety is important to us.
Type Beginner clinic
With Ida Hammer
Where Congerville, IL
When August 19, 2020
Cost $225.00
Education credit 8 credits
All clinics
All clinics are open to the public.