single learning post
Beginner Trimming
This clinic is presented by Ida Hammer of Whole Horse Trimming
The class starts with a discussion of all the parts of the hoof and their function.
Each participating student will have a cadaver leg which they will assess and map before trimming.
The trimming will begin step by step applying the correct trim to the individual hoof, with focus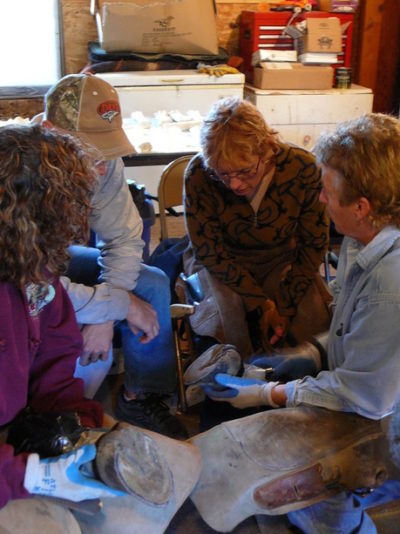 on proper tool handling and techniques used in the field.
After the students have finished their trim, they will be given the opportunity to explore their hoof, to identify vital structures and the perimeters of which one must stay within to achieve optimal soundness.
We will finish with a dissection to further explore the anatomy of the distal limb.
Class preparation
Students are encouraged to read Pete Ramey's articles on hoofrehab.com  and/or purchase his DVD's Under the Horse.
This class, attended as a full participant, fulfills the Beginning Anatomy requirement for PHCP students.
Signup
Visit Whole Horse Trimming to register
Contact Ida Hammer for more information
If travel and social interactions are not advisable at the time of the clinic, due to COVID-19, all payments will be refunded.  Your safety is important to us.
Type Beginner clinic
With Ida Hammer
Where Congerville, IL
When August 16, 2020
Cost $250.00
Education credit 8 credits
All clinics
All clinics are open to the public.