single learning post
Foal Trimming and Handling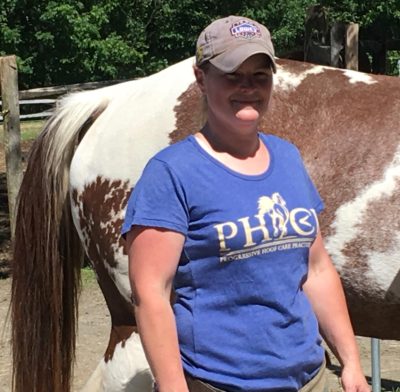 I acquired my first weanlings in 2000. One of these ended up suffering from chronic laminitis and helped me start my hoof care journey in 2009. I left my career training race horses to pursue hoof care full time as my passion grew. While I enjoy working on healthy horses and rehabilitation cases, I have developed a love for working on young horses and foals in particular. This is where my heart truly lies. To see the hoof structure of a newborn adapt and change to meet the demands of it's life and environment, and grow into a healthy adult hoof is absolutely fascinating!
Kirsten is a PHCP member and hoof care provider working out of Saratoga, NY.
Signup
For payment issues contact Marie Daniels Secretary.
Please be aware that if you pay for the webinar less than 24 hours in advance, we cannot guarantee that you will get an access code in time.
Type Webinar
With Kirsten Proctor
Where Webinar
Cost $25.00 / $45.00 Non-member
Education credit 2 credits
All clinics
All clinics are open to the public.