single learning post
The Smart Way to Feed Horses – Part 2
Times are listed in Denver time zone – use the converter to find your local time and visit the webinar instruction page for more info. Webinar recordings will be made available for 2 weeks following the session.
Each session will run approximately 3 to 4 hours.
If you have completed Part 1 at a previous time or NRC Plus with a good understanding of the content, you may take Part 2 on its own. Part 2 will focus on the needs of insulin resistant and Cushing horses.
Completing both sessions fulfills the Advanced Nutrition course requirement for PHCP students.
Horse owners will commonly seek advice from their hoof care practitioner about the best approach to feeding their horses. It is vital that you can help with informed advice based on scientific evidence and common sense rather than fads or myths. This course is designed to complement Dr Eleanor Kellon's NRC Plus.
Some topics covered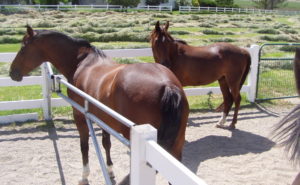 Equine digestion
Why fiber matters
Nutrients: protein, fats, carbohydrates, minerals, vitamins and electrolytes
Feeding for hoof health
Understanding pasture and hay and the nutrition they provide – it's not just roughage
Who are the NRC
Limitations of soil, blood and hair testing
Pasture and hay testing
How to feed horses prone to laminitis; insulin resistance and hindgut carbohydrate overload and PPID/Cushings
Common feeding fads and myths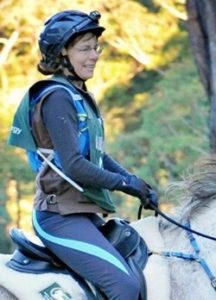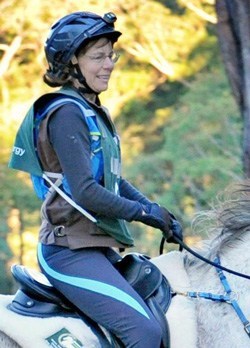 Carol Layton B.Sc M.Ed of Balanced Equine is an independent equine nutritionist with a science and technology background and an interest in the optimal feeding of horses.
In 2008, Carol enrolled in equine nutrition courses provided by Dr Eleanor Kellon VMD and has never stopped studying. In 2009, Dr Eleanor Kellon asked her to tutor students in the online nutrition course, NRC Plus, and she is still tutoring students today. Carol is currently a lecturer in equine nutrition for the Certificate of Equine Hoof Care course, nationally recognized, in Tasmania, Australia. She has been invited to speak at Equitana Sydney and at a number of conferences including the Functional Hoof Conferences in 2011 and 2014, the World Hoof Care Conference in Prague 2012, and more recently at the 2016 PHCP Conference in San Diego, CA.
Signup
Please be aware that if you pay for the webinar less than 24 hours in advance, we cannot guarantee that you will get an access code in time. Be sure to include your regular email address and your full name in the special instruction box on PayPal. Without the correct email we will not be able to send you instructions, updates or invites to webinars.
Type Webinar
With Carol Layton B.Sc M.Ed
Where Webinar
Cost $75.00 / $80.00 Non-member
Education credit 3 credits
All clinics
All clinics are open to the public.