single learning post
Beginning Anatomy and Dissection
We will go over the real nuts and bolts of hoof and distal limb anatomy.  We'll look at the mechanics of tendons and ligaments, explore the coria and compare different hoof shapes inside & out.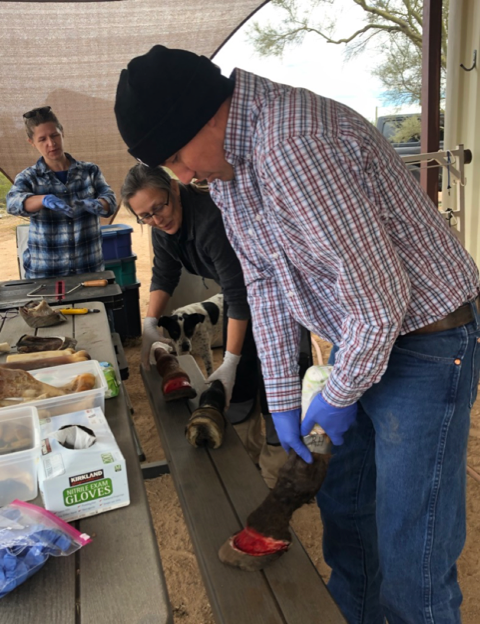 There will be at least 3 distinctly different hoof types available to explore.
This clinic is very hands on and interactive.
You will walk away with a greater understanding of how the hoof and leg function and will gain ideas on how to work with horses in your care.
You may want to stay for the Advanced Anatomy and Dissection happening on the following day!
Prerequisite
Visit Anatomy of the Equine and purchase the Apps or Ebooks. Spend time on this web site and get familiar with the distal limb anatomy before you attend the clinic.
This clinic fulfills the Beginning Anatomy and Dissection requirement for PHCP student.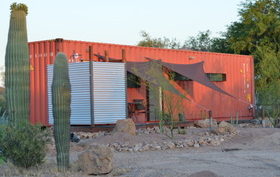 Accommodations available for 2 adults
Kitchen, bathroom, outdoor shower, 2 twin beds for $80/night. Book early!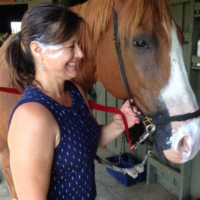 Paige Poss has dissected hundreds of lower legs and quite a few whole horses. Her passion lies in creating images that teach and using easy to understand analogies to explain complex concepts. Paige is dedicated to learning and to sharing her knowledge. She is a member of the Progressive Hoof Care Practitioners and the American Association of Professional Farriers. Paige has taught trimming techniques and anatomy around the country and internationally, including recent trips to the England and Scotland. Paige currently lives and works in Arizona.
Signup
Contact Paige Poss with questions about this clinic.
A $75 deposit will hold a place for you at this clinic.
mail checks to:
Hoof Study (Paige Poss)
7292 N Ellexson Dr
Tucson, AZ 85743
or
PayPal: hoof.study@gmail.com
Type Beginner clinic
With Paige Poss
Where Tuscon, AZ
Cost $150
Education credit 8 credits
All clinics
All clinics are open to the public.