Jeannean Mercuri lives on Long Island where she operates her hoof care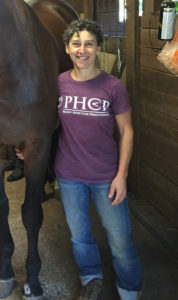 business. She began her journey into barefoot trimming in 2001. She joined PHCP in 2009 and went on to become a Mentor, Clinician and Director of Education in our training program. She is a Certified American Hoof Association member and is heading up their education team as well. Teaching and continuing her own education are passions for Jeannean. Years of working with Gerdas Equine rescue in Vermont and referrals from local Veterinarians on the tough founder cases have given her extensive experience with hoof protection in her rehab work as well as for clients needing hoof boots for everyday riding.
This year a hands on Reading Radiograph class will take place on the 6th at this same location. Check out the details in the Electives page.