single learning post
Advanced Anatomy and Dissection
Get an in-depth look at hoof anatomy in this advanced clinic.
Anatomy meets trimming! Participants get to trim and then check their trimming inside and out. Every trimmer's dream!
Every participant will have one or two legs of their own, depending on availability of legs.
You will be encouraged to explore….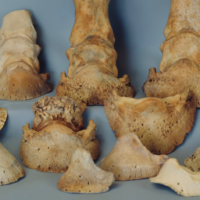 Trim half the hoof
Over trim the hoof
Practice with nippers, half-rounds, and different styles of addressing walls
Study the bars, sole, and frog
This is your chance. Do what you like!
At the end of the day, we take the feet apart and explore together. Don't miss this opportunity!
Paige is available for mentorships before or after these clinics.  Reach out and make arrangements early.

Accommodations available for 2 adults

Kitchen, bathroom, outdoor shower, 2 twin beds for $80/night. Book early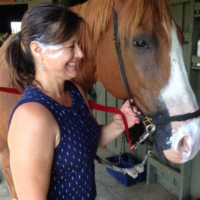 Paige Poss has dissected hundreds of lower legs and quite a few whole horses. Her passion lies in creating images that teach and using easy to understand analogies to explain complex concepts. Paige is dedicated to learning and to sharing her knowledge. She is a member of the Progressive Hoof Care Practitioners and the American Association of Professional Farriers. Paige has taught trimming techniques and anatomy around the country and internationally, including recent trips to the England and Scotland. Paige currently lives and works in Arizona.
Signup
Contact Paige Poss with questions about this clinic.
A $75 deposit will hold a place for you at this clinic.
mail checks to:
Hoof Study (Paige Poss)
7292 N Ellexson Dr
Tucson, AZ 85743
or
PayPal: hoof.study@gmail.com
Type Beginner clinic
With Paige Poss
Where Tuscon, AZ
Cost $150.00
Education credit 8 credits
All clinics
All clinics are open to the public.