single learning post
The Smart Way to Feed Horses
Times are listed in Denver time zone – use the converter to find your local time
Visit the webinar instruction page for more info.
Webinar recordings will be made available for 2 weeks following the session.
This is a two-part webinar. Each session will run about 2 to 2.5 hours with the opportunity for Q & A.
Professionals and owners will benefit from this webinar. Carol Layton B.Sc M.Ed will share her knowledge of nutrition for equines, based on scientific evidence and common sense, rather than fads or myths. This course is designed to complement Dr. Eleanor Kellon's NRC Plus.
Some topics covered
Equine digestion
Why fiber matters
Nutrients: protein, fats, carbohydrates, minerals, vitamins and electrolytes
Feeding for hoof health
Understanding pasture and hay and the nutrition they provide – it's not just roughage
Who are the NRC
Limitations of soil, blood and hair testing
Pasture and hay testing
How to feed horses prone to laminitis; insulin resistance and hindgut carbohydrate overload and PPID/Cushings
Common feeding fads and myths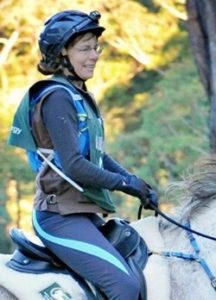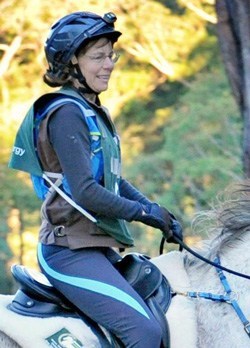 Carol Layton B.Sc M.Ed of Balanced Equine is an independent equine nutritionist with a science background and a passion for the optimal feeding of horses based on scientific research. In 2008, Carol enrolled in equine nutrition courses provided by Dr Eleanor Kellon VMD and has been a tutor for students in NRC Plus since 2009. Carol is currently a lecturer in Equine Nutrition for the nationally recognised Certificate of Equine Hoof Care Practitioner course (ACEHP) in Australia. Carol is passionate about teaching and sharing her knowledge of equine nutrition to make it easier and simpler for horse owners. So far she has been a speaker at a number of conferences in Australia, the Functional Hoof conferences in 2011 and 2014 and more recently the 2018 Bowker Conference in Australia. In 2012 Carol presented at the World Hoof Care Conference in Prague, Czech Republic and the Pacific Hoof Care Practitioners Conference in San Diego in 2016, and the 2017 NO Laminitis Conference in Tucson, Arizona USA.
Carol has had horses most of her life and in the last 19 years has been a keen competitor in endurance riding. Her own endurance horse, Omani Mr Sqiggle was a 2009 Australian National Points and Distance horse. Together they have completed at top levels, including the 400 km marathon, Shahzada, NSW State Championship rides and the national championship, the 160 km Tom Quilty.
Signup
Fee includes parts 1 and 2 of the webinar.
For payment issues contact Marie Daniels Secretary.