single learning post
Booting, Casting, Shoe Removal & Power Tools
This clinic is postponed. Check back for new dates.
This clinic fulfills the Beginning Booting and Shoe Removal clinic requirement for PHCP students.
Topics covered
How to fit and use a wide variety of boots including all of the EasyCare boots, Scoot
Boots, Renegades, Soft Rides, Cavallo, Equine Fusion etc. based on performance, rehab or rider needs.
How and when to use hoof casting
Which padding options to utilize for various pathologies and rehab needs
How to perform modifications and repairs to boots
Safety with a grinder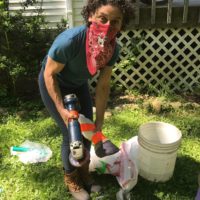 Trimming hooves with power tools
Shoe removal for ease and comfort to both horse and trimmer
Casting and booting on live horses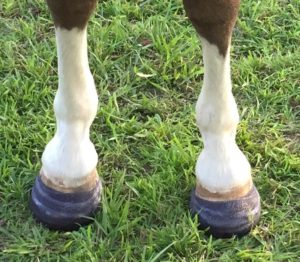 Meals will be provided.
If possible, students should bring their own tools (gloves, apron, nippers, rasp, knife, hoof pick and stand) but we will have some to share if need be especially for those flying.
And don't miss the hands on Reading Radiograph clinic at this same location on Saturday the 6th. Check it out under Elective clinics.
Signup
Contact Jeannean Mercuri (631-434-5032) for further clinic information as well as travel recommendations and available lodging.
PayPal or Venmo payments to neanpiggy@me.com or send checks to:
Jeannean Mercuri
The Hoof Fairy LLC
103 Woodlot Rd
Ridge, NY 11961
Please note that there is a $75 deposit requirement to reserve your spot in the clinic. If there are not enough attendees and the clinic is cancelled, deposits will be refunded immediately.
If travel and social interactions are not advisable at the time of the clinic, due to COVID-19, all payments will be refunded.  Your safety is important to us.
Type Beginner clinic
With Jeannean Mercuri
Where Ridge, NY
When August 8, 2020
Cost $150.00
Education credit 8 credits
All clinics
All clinics are open to the public.